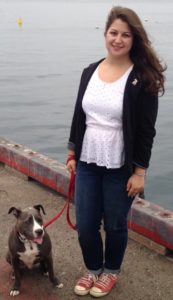 I graduated from Wellesley College in December 2009 with a BA in Economics. After college, I worked as a Financial Economist in the Treasury Department's Office of Tax Analysis. In 2019, I received my PhD in Economics from the University of California Davis and started at Davidson College as an Assistant Professor of Economics.
My first name is Irish and is pronounced shi-VAWN.
When I'm not in Chambers, you can find me with my family playing the piano, gardening, or walking my dog, Jean-Luc.